WHY SSL...
In May 2017, Google announced they would begin marking all sites without an SSL certificate as "not secure." This identifier tells website visitors whether their personal information is safe and secure while they're browsing sites on the internet.
When an SSL certificate is present on a site, the site's URL will display as 'HTTPS' and you'll see a green lock next to the words 'Secure' in the URL window.
HTTPS indicates that the site protects user data and ensures that the user is connected to an authentic site.
Bottom line, Google wants a more secure web and is making HTTPS the standard for all websites going forward.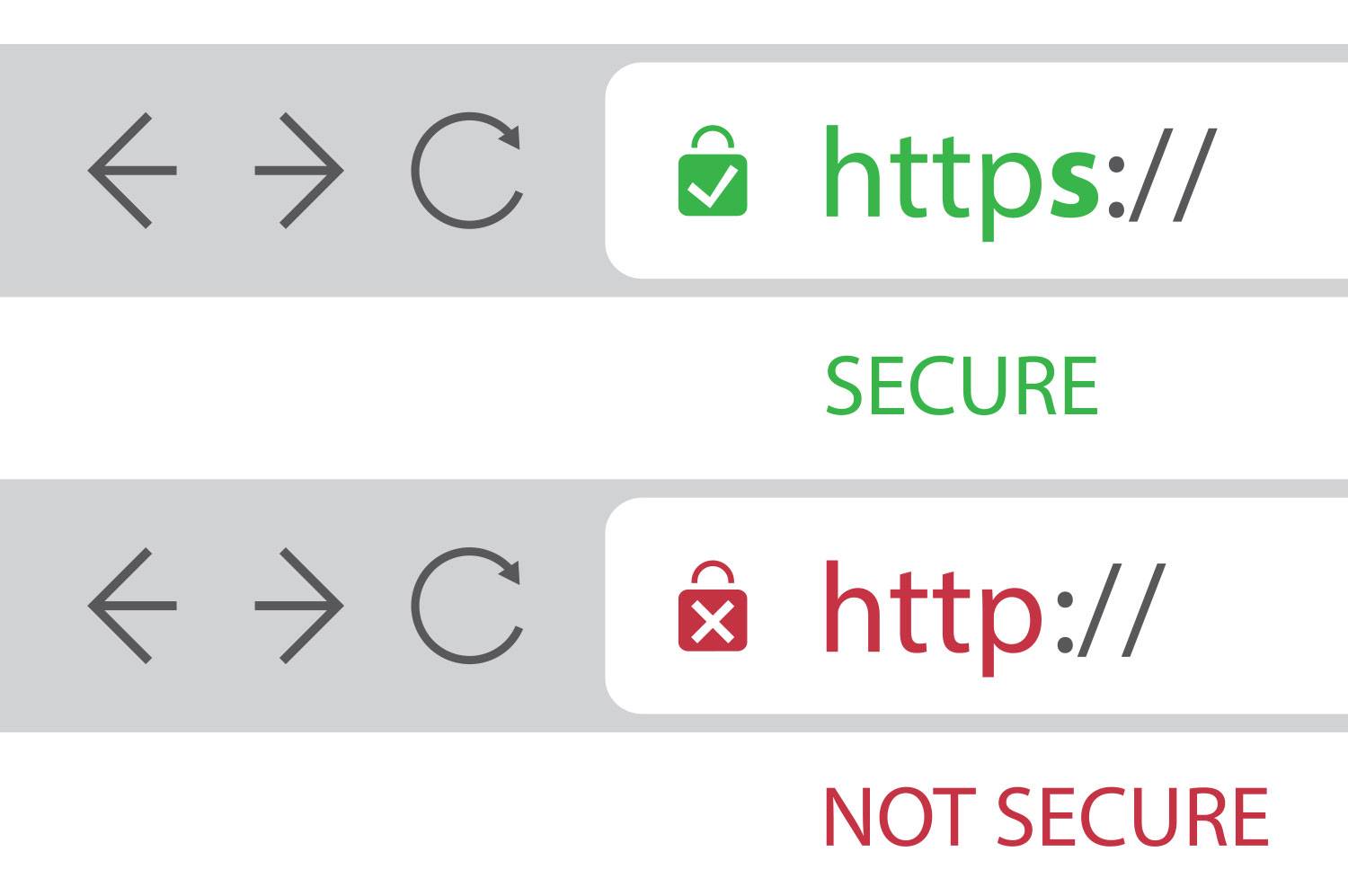 Secure Your Website with an SSL Certificate
Securing your website is a must if you want to be competitive online and build trust with your customers. Making the switch sooner rather than later will only benefit your website and business. More businesses are realizing the value in digital marketing and that to compete online your SEO strategy needs to be more than just the basics. Paying attention to SSL could allow your site to rank higher.
Positive SSL
Validation & Encryption on a Budget
Domain Validation
1 Sub-domain
SHA2 & ECC 128/256 bit Encryption
Trust Logo Supported
Issued within 2 Days
Free Reissuance
Enquiry Now
Comodo SSL
For Businesses & Enterprise
Domain Validation
1 Sub-domain
SHA2 & ECC 128/256 bit Encryption
Trust Logo Supported
Issued within 2 Days
Free Reissuance
Enquiry Now
Wildcard SSL
1 SSL for all your Subdomains
Domain Validation
Unlimited Sub-domain
SHA2 & ECC 128/256 bit Encryption
Trust Logo Supported
Issued within 2 Days
Free Reissuance
Enquiry Now
Need help for SSL Certificates? Start here